Verona, Essex County NJ  Recreation Dept. and
Bounce Out The Stigma® Present Our
Special Needs 2019 Fall Basketball Clinic
We are partnering with the Verona Recreation Department to bring our Program to Essex County and Verona. This clinic is non-competitive and stresses FUNdamentals and Motor Skill Development with
Confidence Building with POSITIVE REINFORCEMENT.
Our camps and clinics are one of the few dedicated camps for assisting unique kids with unique kids. Unlike many camps, kids are encouraged to feel good about their accomplishments and not challenged by what they cannot do.
6 Sundays of Special Needs Basketball Clinics for Teens/Young Adults with Developmental Issues and Disabilities (Autism, Autism Spectrum Disorders, Epilepsy, Downs Syndrome, Language / Developmental Issues, Diabetes) Motor Learning, Sensory Awareness. 
Basketball Fundamentals are stressed to build self-empowerment in every child. Building Self-Confidence, Improving Motor Skills, Developing Peer Trust, Making Friends, Having FUN, and Yes, Basketball
The clinic is non-competitive and seeks to empower each child through motor skill development, confidence building, FUN challenges, and our special blend of positive reinforcement. Personal attention is given to EVERY child.
Kids Never Experience Peer Pressure or Mistrust
Verona, NJ Essex County Special Needs
Fall Co-Ed Basketball Clinic on Sunday Afternoons
Starting September 15th through October 20th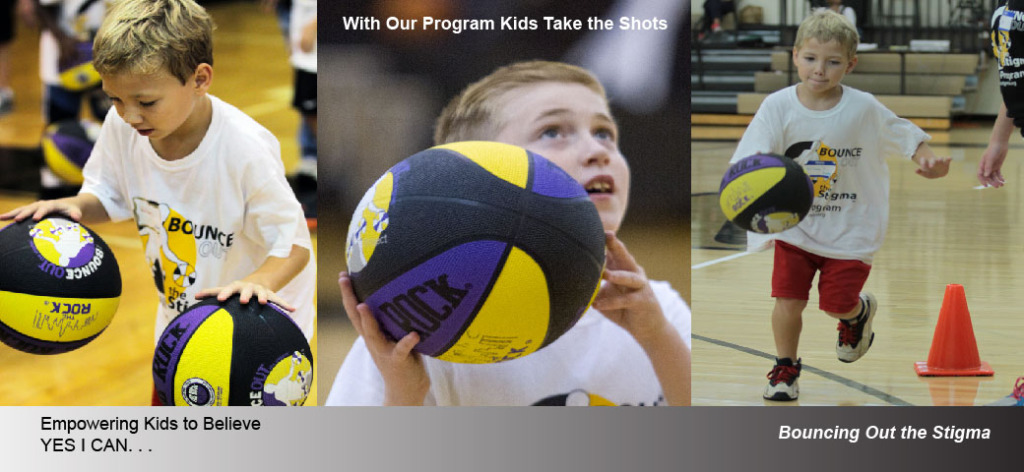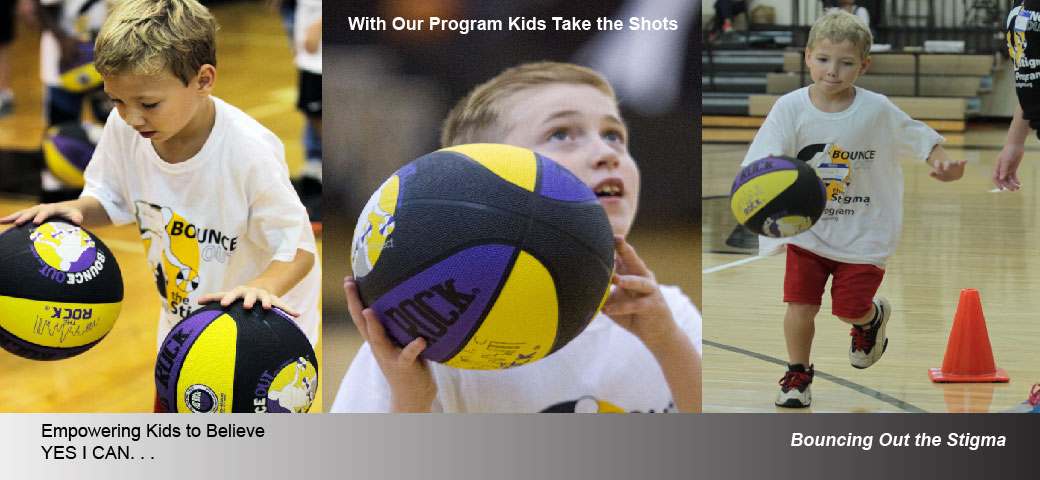 Special Needs Require Special Programs and
This is One of the Best in the Nation
Sessions will be held Sundays in September & October at the Verona Community Center. There will be two sessions each Sunday divided by age groups. Each session will be one-hour long.
Co-Ed Age Groups:
12 to 15 yrs  Session Held: 2:00 to 3:00
16 to 21 yrs  Session Held: 3:15 to 4:15 pm.  
Cost: $40.00 per participant.

 THIS CLINIC WILL FILL UP FAST  REGISTER EARLY – 
Register Now at ->  Registration  Form
"Mighty Mike" Simmel and The Bounce Out the Stigma Project manage and run a camp like no other. A truly special camp where all kids can feel truly at ease without the traditional camp pressures. Children discover new skills, new friends and inner confidence on how much they can accomplish when given the opportunity.
NEVER Peer Pressure, ALWAYS Peer Support.

Bounce Out the Stigma support and fun are always present.

We CHALLENGE, Every Kid to Take Their Best Shot

Excitement happens every day at Bounce Out the Stigma Camp.

TRYING, New Skills is Critical

Our Camps develop self confidence for every child.

SMILES & LAUGHS

Our Camps are about having fun with new friends.

YES YOU CAN, Can Be Heard All the Time!

Our Program shows these kids that they can when others told them you can't so don't try.

ALWAYS a Good Time, While Instilling Self Confidence & Esteem.

Working hard at basketball and enjoying every minute of it.

UNDERSTANDING, Founder and Camper Have Common Issues

Friends are always made at Bounce Out the Stigma Camps

CARING Is Part of Every Camp

Kids know when people care about them.

BUILDING Self-Esteem One Child at a Time

The heart of a champion can be seen at our camps and clinics.

PARTNERS Provide Special Touches to Enhance a Healthy Lifestyle

Bounce Out the Stigma campers receive fun advice on healthy eating

A Child has a Special Need, We Make that Child Feel Special.

Big smiles are always seen at Bounce Out the Stigma Camps
Sharing is Caring