Jan. 2020 Bergen County, NJ Bounce Out The Stigma®
Special Needs Basketball Clinic After School
Starting Wednesday, January 8th  5:30 to 6:30
Bergen County  NJ Special Needs Youth After School Weekly Basketball Clinic for 8 Weeks
ATTENTION

:

Due to the Covid19 Crisis, this camp is being rescheduled to a future date. Unfortunately, that date cannot be set at this time. We are working to determine possible dates to reschedule this camp.

Our August Bergen and Essex County Summer Camps remain as scheduled. This would be a great opportunity to register for those camps. Info can be found on the top menu drop-down or contact us via email at

info@bounceoutthestigma.org

or call 855.997.3900.WE WISH YOU AND YOUR FAMILIES TO BE SAFE AND STAY  WELL DURING THIS DIFFICULT TIME.
Easy location, full air-conditioned, parent viewing and seating area, lunch and featuring 2 full sized basketball courts.
We will have full and exclusive use of this great basketball venue.  Register Now at the Bottom of this Page

Fun-Filled After School Clinic
8 Consecutive Wednesdays 5:30-6:30
Basketball for Boys & Girls, Ages 8-21 who are challenged with Autism, ADD, ADHD, Epilepsy, Learning Disabilities, and other childhood issues. 
Our 15th YEAR in Bergen County, New Jersey

Where:  Down Town Sports Basketball Center | 7 Leighton Place  | Mahwah, NJ 07430  (see on map/get directions)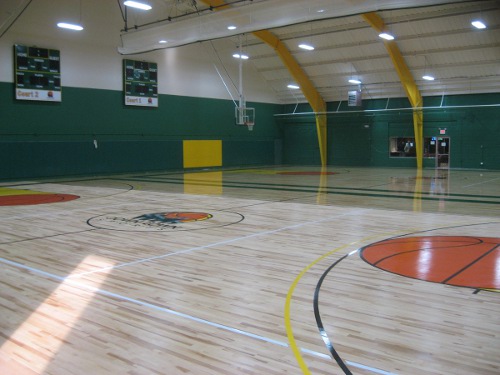 When: Starting January 8, 2020 and Continuing Through March 4 (no session Jan.22)
Staff:  We feature a staff comprised of special needs teachers who have staffed our camps and clinics for many years. Additionally, we are benefitted with dedicated volunteers who love kids and understand special needs.
Cost:  $250.00 for the 8 weeks.  
This clinic will be held at the Downtown Sports Basketball Facility (fully air-conditioned), with a wonderful lounge and private viewing area for parents to relax while watching their child. 
Space is limited –  Please Register Early to guarantee your space   When camp fills, a wait-list will be established.
 THIS CLINIC WILL FILL UP FAST  REGISTER EARLY – 
Register Now at the Bottom of this Page.
"Mighty Mike" Simmel and The Bounce Out the Stigma Project manage and run a camp like no other. A truly special camp where all kids can feel truly at ease without the traditional camp pressures. Children discover new skills, new friends and inner confidence on how much they can accomplish when given the opportunity.
NEVER Peer Pressure, ALWAYS Peer Support.

Bounce Out the Stigma support and fun are always present.

We CHALLENGE, Every Kid to Take Their Best Shot

Excitement happens every day at Bounce Out the Stigma Camp.

TRYING, New Skills is Critical

Our Camps develop self confidence for every child.

SMILES & LAUGHS

Our Camps are about having fun with new friends.

YES YOU CAN, Can Be Heard All the Time!

Our Program shows these kids that they can when others told them you can't so don't try.

ALWAYS a Good Time, While Instilling Self Confidence & Esteem.

Working hard at basketball and enjoying every minute of it.

UNDERSTANDING, Founder and Camper Have Common Issues

Friends are always made at Bounce Out the Stigma Camps

CARING Is Part of Every Camp

Kids know when people care about them.

BUILDING Self-Esteem One Child at a Time

The heart of a champion can be seen at our camps and clinics.

PARTNERS Provide Special Touches to Enhance a Healthy Lifestyle

Bounce Out the Stigma campers receive fun advice on healthy eating

A Child has a Special Need, We Make that Child Feel Special.

Big smiles are always seen at Bounce Out the Stigma Camps
Our camp is one of the few dedicated camps for assisting unique kids with unique kids. Unlike many camps, kids are encouraged to feel good about their accomplishments and not challenged by what they cannot do.
 PLEASE NOTE: Each camper will be screened before camp begins to ensure they will have a fantastic experience. This is to make sure they can undergo the rigors of the week ahead of them and be put in the proper group. The camp will be filled with both challenges and fun, but we want to make sure that each child is both physically and emotionally prepared for the tasks involved.
 SPACE IS LIMITED – This Clinic Will Fill Up Fast, Please Register Now, Using This Form
2020 Registration Form Bergen County, NJ 
Payment for Camp 
Use online link ot pay or send a check to Bounce Out the Stigma  P.O. Box 619   Allendale, NJ 07401   
Sharing is Caring